12 Ways The Golden LiteRider Envy Power Wheelchair Changed My Life
Posted On: May 7, 2021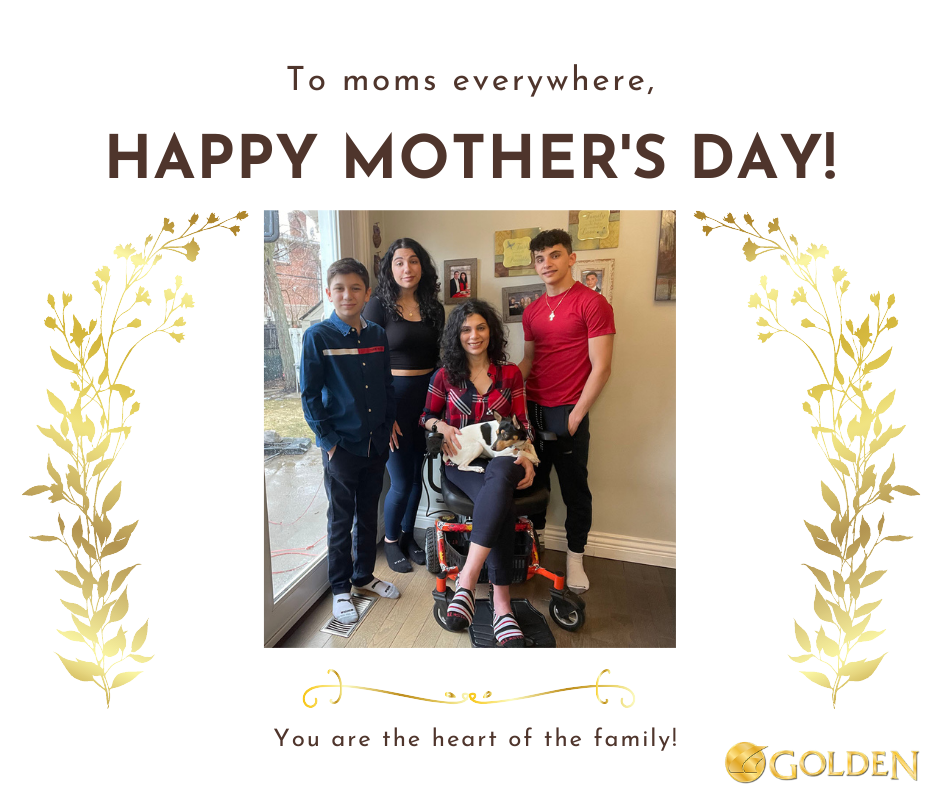 Being a Disabled Mom

Written By: Anna Giannakouros
I am a mother of three. My kids are my everything and I am so blessed to have them in my life.
Keeping up with kids can be challenging even for the healthiest of parents and having Multiple Sclerosis (MS) I found myself struggling to keep up with them. MS can manifest itself in many forms and my most challenging symptoms are leg disability and chronic fatigue.
I never envisioned that one day in my 40s I would need help to get around. It was upsetting to have to rely on other people for help, especially my kids. I strive to be a good role model for my children and I didn't want them to see me as a victim.
As my situation and disability progressed, I felt something had to be done to help with the situation.
| My power wheelchair has allowed me to be a better mom.
I purchased the Golden Envy Power Wheelchair last year and I never imagined that I would be so happy to own a mobility device. But my power chair has given me a lot of my independence and life back.
Before buying it, because of fatigue, I would have to take constant breaks in the day for almost every task I performed and in the evenings I would retire to bed very early.
I felt as though I was living on the sidelines as a spectator watching my kids grow and enjoy life and I wanted to be more involved, but I didn't have the physical ability to do it. As a result, I often felt frustrated, exhausted, and depleted.
Acquiring the chair and having that available support throughout the day facilitates my life.
Now, I'm too busy living life to be held back by the fact that I'm disabled or tired and my days are full and I feel enabled and happy.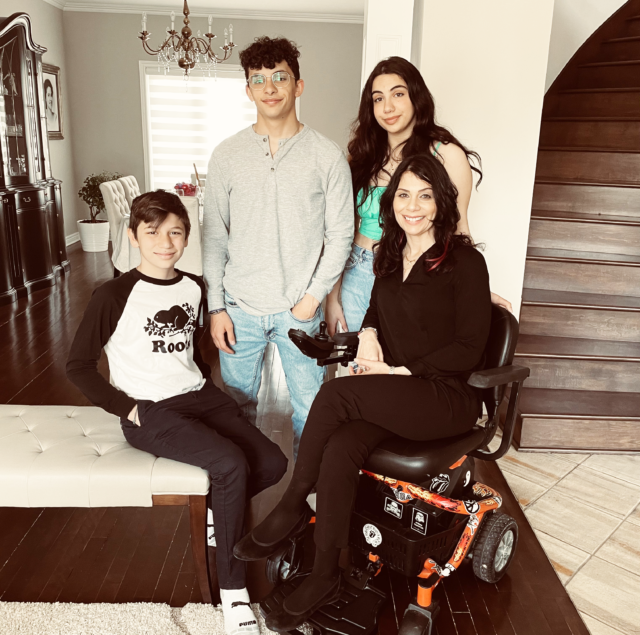 The Envy power wheelchair makes my life easier in the following ways:
It effortlessly gets me from one place to another with simple joystick control.
It's compact and has great maneuverability, which makes it very easy and fun to drive. My kids will concur!
It does all the legwork for me, which leaves me with a lot more energy to enjoy the things I love throughout the day.
It allows me to run my household and accomplish chores like cooking and cleaning.
It's fast and allows me to react swiftly to simple things that I couldn't accomplish in time like answering the phone or doorbell; things non-disabled people can take for granted.
It allows me to perform more indoor and outdoor activities with the kids.
It allows me to effortlessly go outside to get some fresh air or walk my dog.
It helps keep me in a good mood by not having to deal with the challenge, agitation, and frustration I sometimes experience in moving around without aid.
It disassembles easily into three sections for easy transport, which allows me to conveniently bring it to other homes or places I'm visiting. Being able to gracefully move around and feel comfortable when visiting has been life-changing as oftentimes I would spend the whole time sitting uncomfortably in a chair while visiting.
It gives me independence and confidence.
It gives me security and keeps me safe from falling.
It supports me in my daily life
Life sometimes throws us curve balls and it can be difficult to accept certain realities. While some things are not in our control, what is in our control is how we can choose to react to these challenges and make the best of them.
If you are or know someone who is disabled or suffers from chronic illness and/or fatigue and has limited energy consider purchasing a Golden power wheelchair.
It's a wonderful gift of support, independence, and quality of life.
Content by Golden Tech