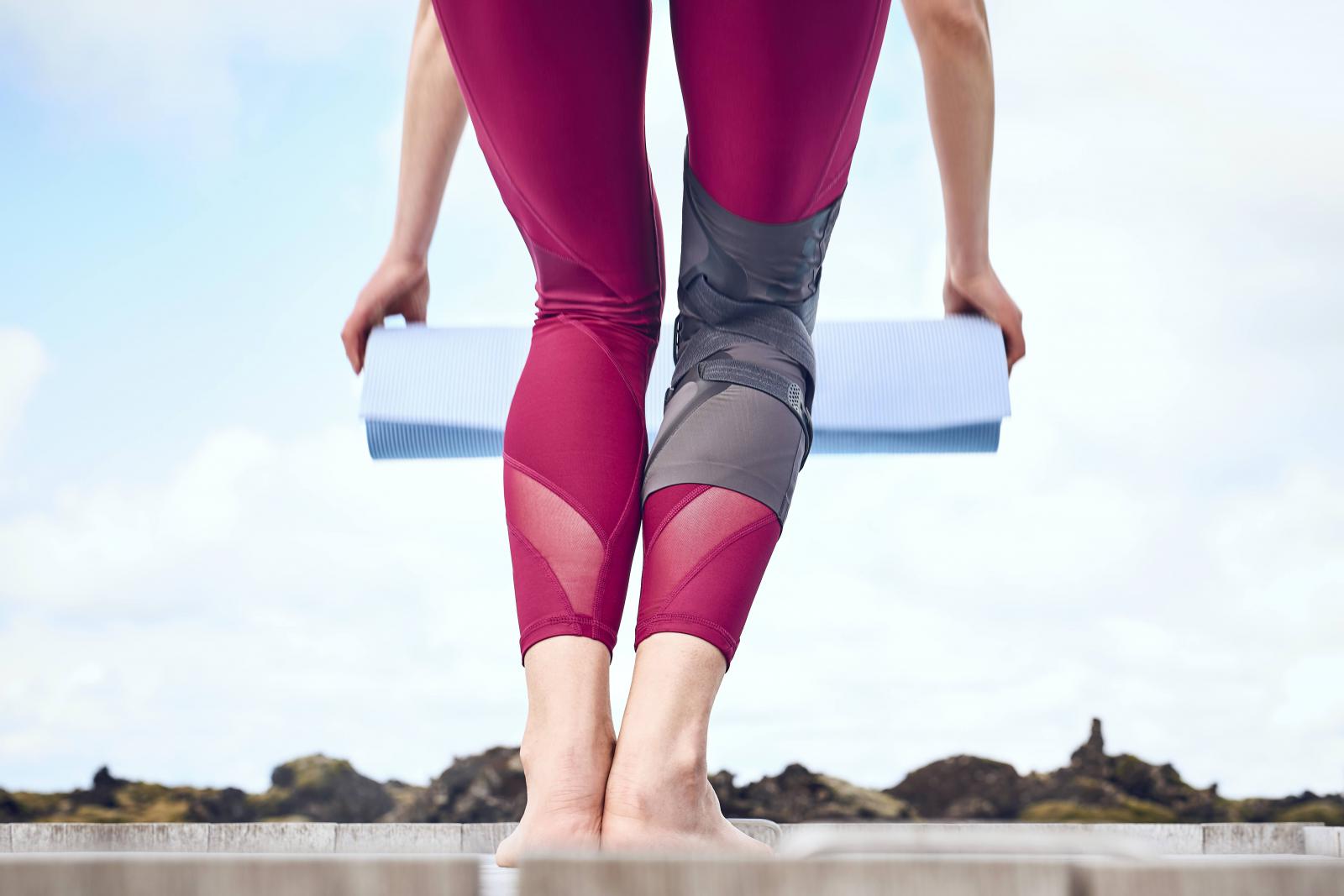 Custom Orthotics and Bracing
---
Looking for instructions for your brace?
Binson's has an amazing team of Certified Orthotists and Fitters on staff to take care of all your bracing needs. From custom bracing to common off-the-shelf products our staff will work with you, your doctor, and your insurance company to get the support you need.
Types Of Braces
If it is on the market today we can do it. Whether for yourself or a loved one we will get you the brace you need so you can get back to the activities that matter the most to you. Binson's Orthotics can help you get back to living your best life.
Custom Orthotics and Bracing
Our team of Certified Orthotists have many years of clinical experience across many different specialties. We are able to design custom solutions for all different types of conditions and will work with you to help find the best solution for you.
We regularly treat conditions such as:
Neurological Disorders
Spinal Injuries
Orthopedic Injuries
Osteoarthritis
Rheumatoid Arthritis
Musculoskeletal deformities
We also regularly provide the following custom bracing:
Foot Orthotics
Ankle Foot Orthoses (AFO)
Knee Ankle Foot Orthoses (KAFO)
Knee Orthoses (KO)
Wrist Hand Finger Orthoses (WHFO)
Diabetic Shoes
Spinal Bracing
Hip Orthoses
OTS Bracing
Binson's works with all major manufacturers of OTS (off the shelf) bracing and can provide any product your physician prescribes. We carry a large number of braces in our clinics and are happy to special order any items we do not have on hand. We also do not require appointments for OTS items.
Therapeutic Shoes
Medicare and most insurance companies will cover diabetic shoes and insoles to help protect and preserve the diabetic foot. Binson's has a dedicated team to help navigate the complicated paperwork. We carry multiple name brand diabetic shoes.
Wear and Care Instructions
It is important to take care of your brace and break it in slowly. Most over the counter bracing includes instructions regarding this information, but some custom items do not. Please see our wear and care instructions for these items and feel free to call and ask us for any clarity.
Foot Orthotics (FO)
Ankle Foot Orthoses (AFO)
Knee Ankle Foot Orthoses (KAFO)
Wear & Care Guide
The instructions below will help you correctly use and care for your new brace. If you have any questions about the information provided here, please contact your clinician.
NCOPE Residency Program & Student Shadowing
Binson's Orthotics and Prosthetics Department participates with the NCOPE Residency program for Orthotics and Prosthetics and offers both prosthetic and orthotic residencies. We are also available to provide shadowing opportunities to students hoping to pursue a career in the field of orthotics and prosthetics.
Please contact Rick Sprader, CO at richards@binsons.com for more information.
Find a location near you.