Women's Health Care Supplies Tailored to Meet your Needs

The full-service Lady Binson's Boutique provides special medical needs for women. They carry a complete line of products for breast cancer patients from prostheses to related clothing such as mastectomy bras and bathing suits. Lady Binson's Boutique also offers pink ribbon products and provides education to guide women through this difficult time.

The staff at Lady Binson's Boutique offers full service during the entire process from the initial diagnosis to recovery and survival. More than just a store, they will make sure the products you need are the right fit for your individual needs.

Lady Binson's Boutique also carries a complete line of products for the expectant and new mother such as breast pumps, accessories, belts, and bras. The staff is fully trained in product use and can help the new mother with questions and support.

An extensive line of compression garments are available as well. Our staff can provide assistance for customers with various diagnoses that are required for stockings, hosiery, and sleeves.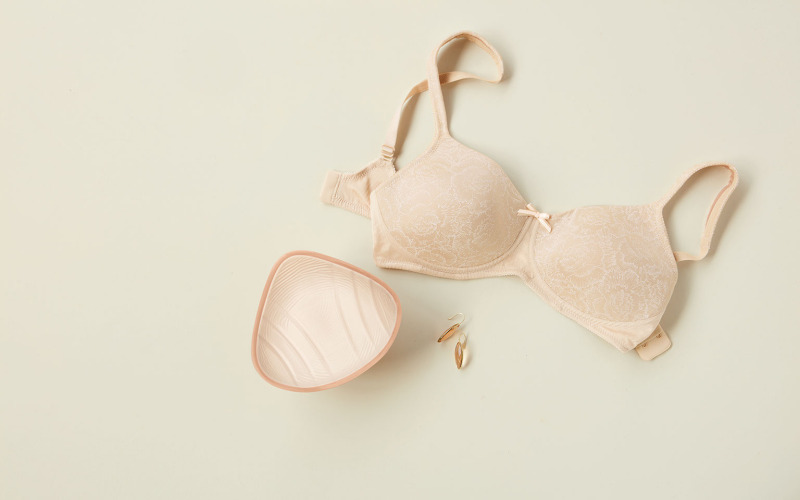 Mastectomy
Lady Binson's Boutique carries all of the most current styles in mastectomy wear. We are continuously expanding our inventory to meet our customers' needs. Some of our products include prosthesis bras, camisoles, prostheses, and swim wear. Binson's also offers pocketed tank tops, sports bras, and nightgowns.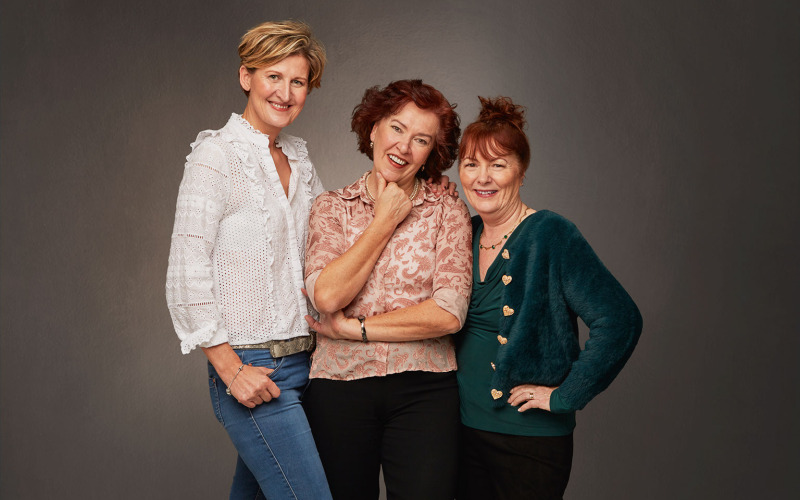 Important Information
If you have had a mastectomy or are scheduled to have one, you may be entitled to special rights under the Women's Health and Cancer Rights Act of 1998 (WHCRA).

Under WHCRA if your group health plan covers mastectomies, the plan must provide certain reconstructive surgery and other post-mastectomy benefits.

Your health plan or issuer is required to provide you with a notice of rights under WHCRA when you enroll in the health plan, and then once each year.

If you are unsure of what your insurance company may allow please contact one of our Boutique employees.


Compression Garments
Venous disorders are an extremely common occurrence, just like diabetes, high blood pressure, and heart disease. Some of these disorders include but are not limited to Chronic Venous Insufficiency, Edema, Varicose Veins, Hardening of Skin or Leg Ulcers, Deep Vein Thrombosis or Blood Clots. One of the treatments recommended for these disorders is graduated compression therapy.

Gradient compression applies a measured amount of compression to your leg as the basis for management of venous conditions. Gradient compression stockings apply the highest amount of pressure at the ankle and gradually decrease up the length of the stocking. This helps the blood in your veins to flow in the right direction - back toward your heart - even if your veins and valves are damaged. Gradient compression therapy helps manage and prevent the progression of various vein related diseases.

Medical gradient compression stockings come in four levels. Your health care professional will prescribe or recommend the right level for your condition. Stockings are available in different lengths from knee high to waist high, and are designed for men and women in different colors and styles.

At Binson's we are dedicated to providing you with the best services possible. In order to do so we offer:
State-of-the art equipment for compression garment measuring including the Perometer. The Perometer uses harmless infrared to measure the limb accurately and quickly - Available at Royal Oak Location
Accurate custom measurements done by hand by certified custom fitters
Many insurances cover stockings as a benefit. Please contact one of our Boutiques if you have any questions regarding your benefits. Our Boutiques also carry "value" lines of stockings for those who may not have coverage.


Lymphedema Solutions
Lymphedema is a swelling of a body part, often an arm or leg. It results from accumulation of fluids triggered by removal or radiation of lymph nodes or vessels, such as during cancer surgery or treatment. Lymphedema can occur immediately or years later.

Lymphedema is seen in 12%-25% of breast cancer surgery cases, particularly in those who experience axillary lymphadenectomy followed by radiation surgery. With lymph nodes damaged or removed, the lymphatic fluid may build up in skin tissue. There are products available to help redirect the flow of the lymph fluid. Special compression garments help to minimize the swelling and direct the lymph fluid flow. There are also pumps available that a patient can put on several times per day to help manage lymphedema.
Binson's carries compression garments in each of our locations to help prevent or minimize swelling in lymphedema patients. Our certified fitters can measure you for custom and over-the-counter compression garments.
Visit our locations page to find a Boutique nearest you.