What Is CPAP Compliance?
Posted On: August 3, 2021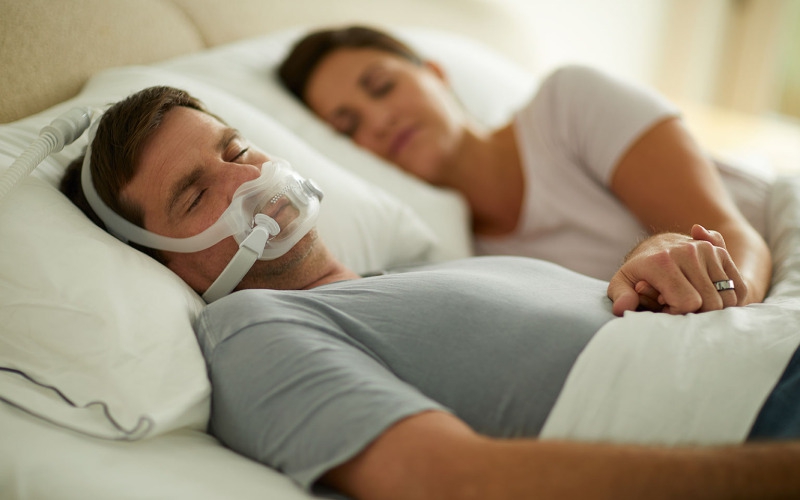 You had a sleep study, you talked with your doctor, and now you have a CPAP Machine. There is a lot to get used to, and it can feel like a lot of pressure (no pun intended). On top of all that, you're told you need to be "compliant" with your treatment so your insurance will continue to pay for the equipment.
We are going to break down what it means to be "compliant", and how you can improve compliance. For the purpose of this article, we will be referring to Medicare Guidelines for Continuous Positive Airway Pressure devices, as many other insurance companies tend to follow Medicare's rules.
How Is CPAP Compliance Measured?
If your insurance company is covering the cost of your CPAP equipment and supplies, they will want to know whether it is working for you, and how often you are using the equipment. Compliance is the measurement of how much you use your CPAP equipment and if it is working for you. 1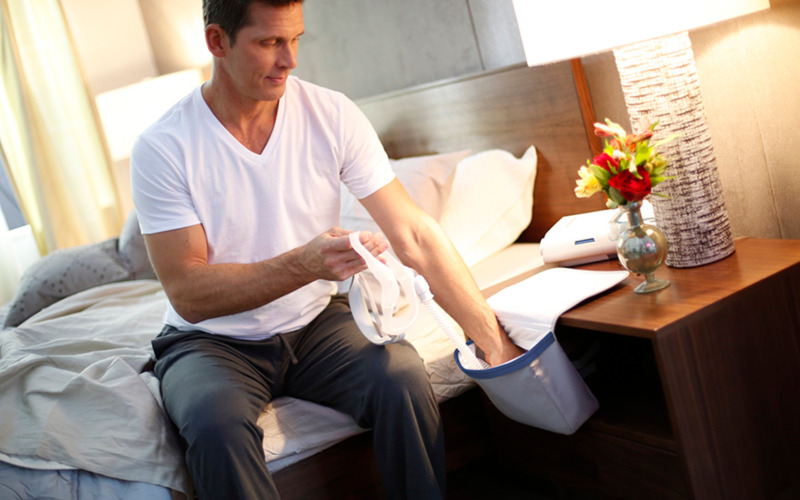 According to Medicare, you must be using your machine 4 hours a day for 70% of the nights. Think of the first 90 days of treatment as a "trial period". What they look at is your usage after 31 days, but before the 90 day "trial period" ends. What they look for is 21 days of consecutive usage out of 30 days within the first 90 days of treatment.
Note: A follow-up appointment with your prescribing doctor is required between days 31 and 90. This follow-up appointment is also considered part of "being compliant".
What Kind of Information Is Recorded For CPAP Compliance?
Your CPAP Machine records your sleep data and this data can be provided to your doctor or insurance company to ensure compliance. Successful CPAP Therapy is measured by the number of hours the device is used, time spent sleeping, apnea-hypopnea index (AHI), and leak rate.
Tips For Staying Compliant With Your CPAP Treatment
Download the myAir App
I think we can all agree that technology is everywhere. Even your CPAP Machine has an App. Why not use it to your advantage?
"84% of patients using the sleep App achieve compliance in 90 days!"
The ResMed myAir App is a support program that enables you to track your sleep therapy with your ResMed AirSense 10 or AirCurve 10 machine (Air10™).
Whether you're new to CPAP or a longtime user, following your progress is easy with myAir. After each therapy session, your Air10 machine automatically uploads data to myAir. You can then access your myAir app to view important information about your therapy at your convenience.
In addition to personalized data, myAir also provides you with:
A myAir score showing a daily snapshot of your therapy
Detailed metrics and report to help track your therapy progress
Automated, personalized coaching and support
Videos, tips, and how-to-instructions to answer common questions
Encouragement to help you stay engaged and build confidence 2
A higher myAir Score Shows Better Compliance
myAir provides a nightly score between 0–100 that tells you how well you slept the night before. The higher your score, the better. myAir calculates your score by analyzing your nightly therapy data. You get points based on these four important categories:
Usage hours
Mask seal
Events per hour
Mask on/off
Whether you have an iPhone or Android device, you can download the myAir App and track your progress, and improve your chances of staying compliant.
Consider Getting A CPAP Pillow
Some types of CPAP masks may feel a bit "restrictive" with hoses attached to the front of the face and all, making it difficult to get into your favorite sleeping position. A CPAP pillow is a great solution.
The CPAP Pillow by Contour simplifies therapy for patients. Over 90% of CPAP patients complain about mask issues. The CPAP Pillow is designed to accommodate any brand mask to help reduce shifting and air leaks. It also minimizes facial pressure, sores, and bruising where the mask seal comes into contact with the skin. The CPAP Pillow has helped thousands of patients all over the world sleep more comfortably and in compliance with their therapy program.
Clean Your Face Before You Start Your CPAP Therapy
The natural oils on our skin can wear on the silicone seal of the mask. Unwashed faces have a thin layer of oil making it difficult to get a good seal with your CPAP mask. You can also make sure your mask is clean by wiping it down before use with a cleaning cloth. These will remove dirt and oil from the mask, for an even better seal.
Know Your Machine
Understanding how your machine works will greatly improve your usage. If you have any trouble with using your machine or just need a refresher you can check out our Setting Up Your ResMed AirSense 10 video for reference.
Now you understand CPAP compliance, and what you can do to improve yours!
References:
1 https://www.uofmhealth.org/conditions-treatments/brain-neurological-conditions/medicare-and-cpap-compliance
2 https://www.resmed.com/en-us/sleep-apnea/cpap-parts-support/myair-app/