Understanding Bunions: Causes, Symptoms, and Effective Relief
Posted On: August 23, 2023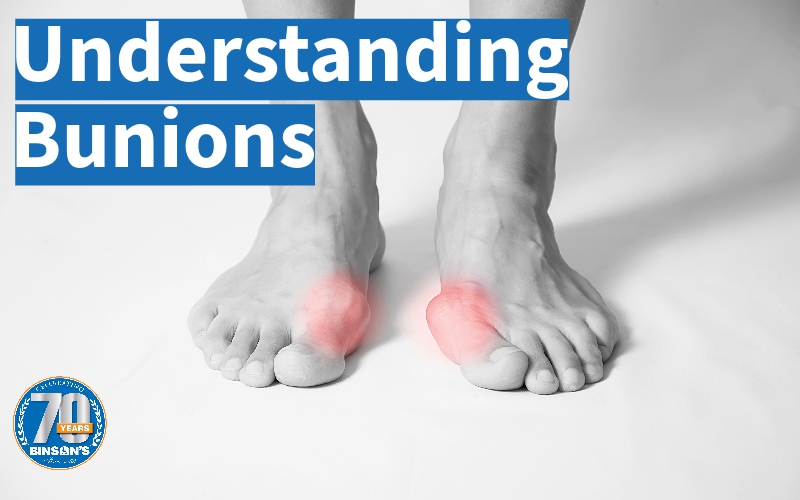 At Binson's, our sole focus is restoring authentic health, allowing us to deliver high-quality medical products based on a deep understanding of our customers' needs and challenges. In this blog post, we're deciphering the mystery of bunions, offering insights into their causes, symptoms, and how our innovative PediFix Toe Bunion Guards can provide effective relief.
Understanding Bunions: How Bunions Happen
Bunions, medically known as hallux valgus, are bony bumps that form at the base of the big toe or little toe (bunionettes). They occur due to an imbalance in the forces exerted on the joints and tendons of the foot—often due to ill-fitted shoes, high heels, or inherited foot types—causing the toe to push against the next toe and turn inwards.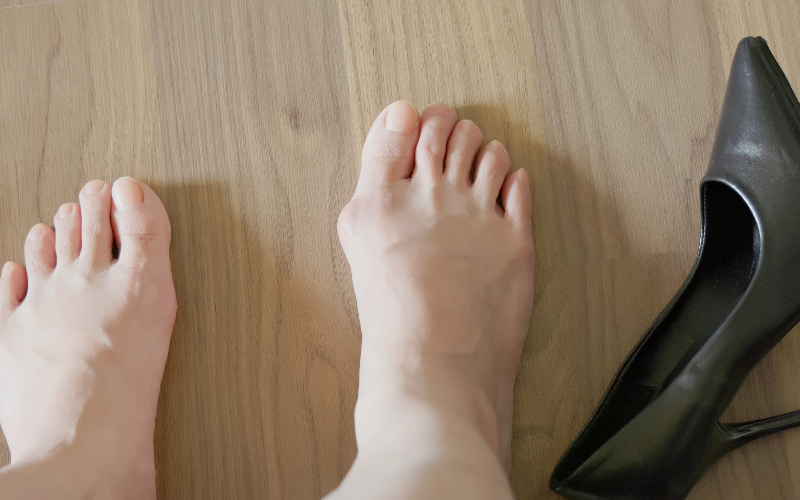 The Grip of Bunion Pain
Bunion pain can significantly impact daily life. This persistent discomfort often feels like intense soreness or inflammation in the affected area, aggravated by wearing shoes or considerable time standing, walking, or running. In severe cases, the pain can escalate to a sharp, throbbing sensation, leading to difficulty in movement.
Easing Bunion Pain: Is It Possible?
While bunions are permanent unless corrected surgically, the pain they cause can undoubtedly be managed. Shoe inserts, padding, over-the-counter medications, and ice can help. But we'd recommend something designed specifically to address the root cause—bunion guards.
At Binson's, we swear by the effectiveness of our PediFix Visco-GEL Bunion Guards. Infused with proprietary Visco-GEL, they are scientifically proven to reduce friction and pressure while providing targeted pain relief. They are also reusable, making them a cost-effective, dependable choice.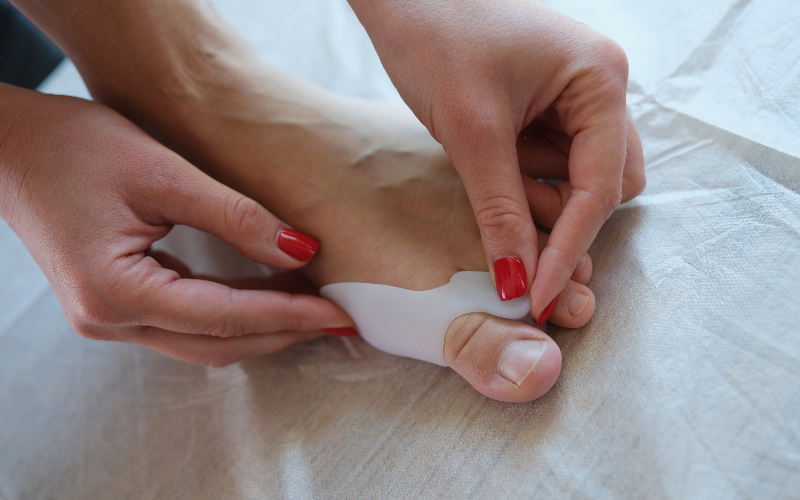 Are Bunion Correctors Effective?
While bunion correctors can help align the toe, reduce pain, and improve foot health, they're not a definitive cure for bunions. Your best course of action is to consult a healthcare provider for personalized advice. Nevertheless, with their sleek design and chosen materials, our PediFix Visco-GEL Bunion Guards give you comfort and relief. They bring a new meaning to bunion care, significantly reducing the need for correctors.
Bunion for Big Toe
A big toe bunion forms due to excessive pressure on the joint at the foot's base, leading to significant pain and mobility issues. Not to worry, though, our PediFix Visco-GEL Bunion Guard fits right inside your shoes, easing pain, reducing pressure, and shielding your big toe bunion!
PediFix® Visco-GEL® Bunion Guard
Experience instant relief from bunion discomfort with our PediFix Visco-Gel Bunion Guard - designed for ultimate comfort!
Bunion for Little Toe
A bunionette, or a little toe bunion, isn't quite as common, but no less painful. Our PediFix Visco-GEL Little Toe Bunion Guard, has been designed to tackle this issue head-on. Its soft Gel shield provides comfort while the slim design ensures optimal fit, reducing pressure, and enhancing mobility.
PediFix® Visco-GEL® Little Toe Bunion Guard
Introducing PediFix Visco-GEL Little Toe Bunion Guard—expert care and relief for your little toe bunionette!
We hope this article has demystified bunions for you. Remember, at Binson's Medical, we're committed to providing you reliable and caring solutions for improving your quality of life. Trust our PediFix Bunion Guards to support your stride through life, ensuring every step is comfortable and pain-free.