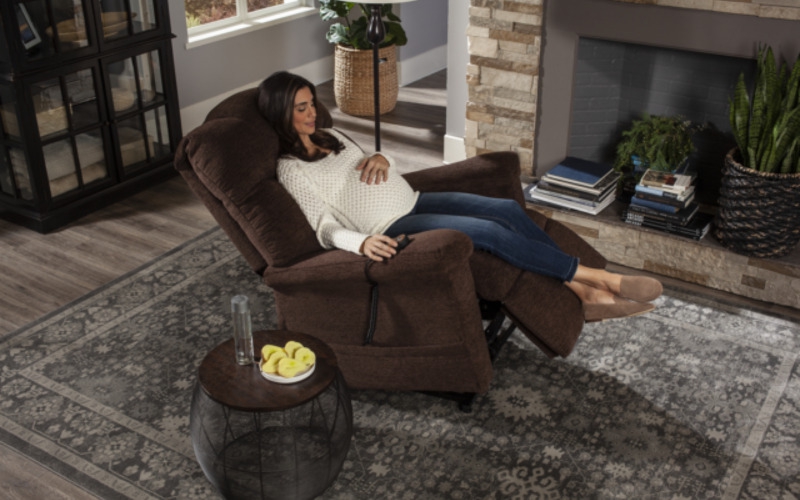 Golden power lift recliners have so many wellness benefits beyond the lifting mechanism, which helps gently lift in and out of the chair. Golden lift recliners also provide amazing comfort and full-body rejuvenation with patented positioning technology, which may contribute to faster recovery and rehabilitation from a Cesarean section and other surgeries. Having recovered from three months of bed rest during my twin pregnancy and a C-section, I really could have used a Golden lift recliner to help me finally get into a comfortable position, get in and out of a chair, and then after I had my twins, to aid in recovery.
Until a year ago, I had never even heard of a lift chair. If you're not in the home medical equipment industry, not many people have. Now, I have seen how these recliners truly change peoples' lives. They not only help the elderly but those suffering from cancer or recovering from surgery. They even provide ergonomic support and comfort for all, which is essential for pregnant women, especially with a high-risk pregnancy, and afterward recovering from childbirth.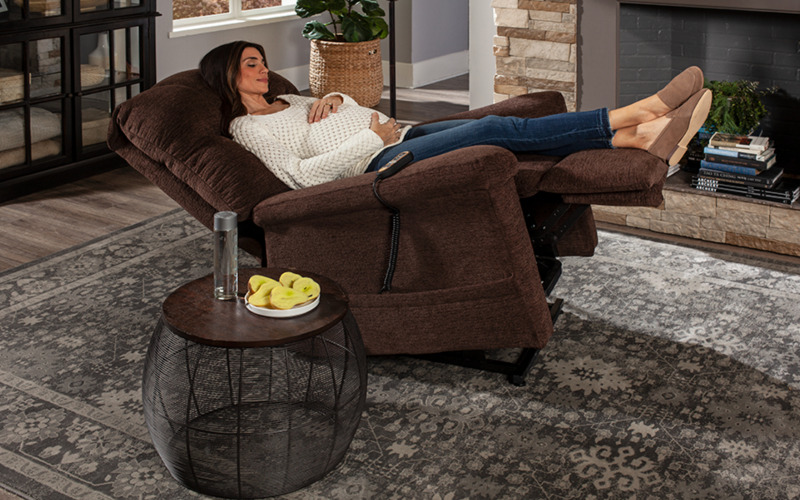 A Relieving Sleep Chair For Acid Reflux
Plus, if you've had children, then you most likely know how difficult getting infants to sleep can be. Between two babies, both with acid reflux and colic, my husband and I often took turns sleeping with a baby on our chest all night in an uncomfortable recliner. I was in my 20s and had no idea how much our discount-store recliner would affect our lives. If I had only known, I would have added a Golden lift recliner to our registry. So now I want to spread the word to other parents-to-be: make sure to let your friends and family know that a Golden lift chair makes a fantastic joint baby shower gift, and will provide ergonomic support as a nursing chair while breastfeeding, and comfort and relief for years to come.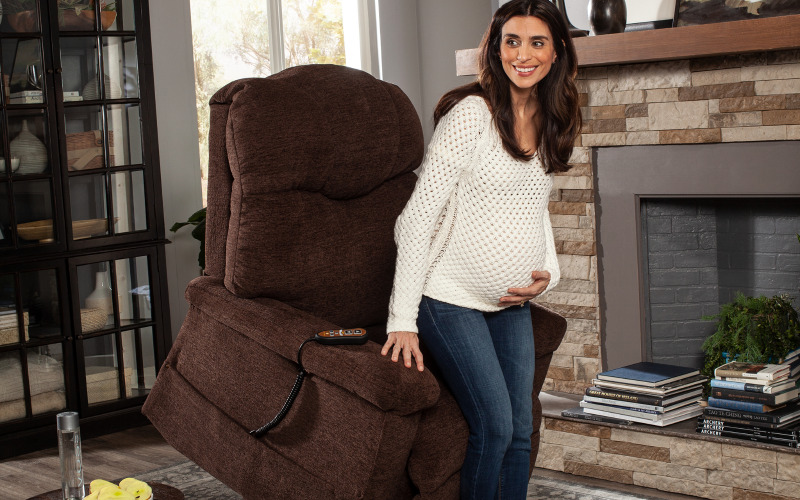 Health Benefits of a Golden Power Lift Chair
The health benefits are numerous. The patented Twilight technology reclines the back to an ideal 30-degree angle, which no other recliner can do. This angle is recommended by physicians for post-surgical procedures (such as a C-section), alleviating pressure on the lungs and proven to minimize acid reflux (finally get relief moms-to-be!), sleep apnea, chronic obstructive pulmonary disease, and congestive heart failure. This exclusive positioning also distributes weight and relieves pressure points even beyond zero gravity recliners.

Although our Twilight Wellness Recliners are the best option, we completely understand that budgets can be tight, especially when a baby is on the way. Another fantastic option is our MaxiComfort line of lift recliners available in a variety of sizes and colors. My personal favorite is the Daydreamer chair—I just love how the power pillow really cushions my head and the adjustable power lumbar supports my back. Another great option is our more traditional lift recliners in the DeLuna series, which still provide ergonomic placement of the lower body for muscle relaxation and infinite positioning. The Elara lift recliner also features an adjustable headrest for even more comfort and support.
Every Golden lift chair meets the highest quality standards of product testing and most are made in America with domestic and imported materials. Golden is also a family-run manufacturing company based out of Old Forge, Pa. So, not only will you be getting an exquisite, custom-made recliner that's hand-sewn and built, you will also be supporting an American business.

We wish you and your baby the best of health, happiness, a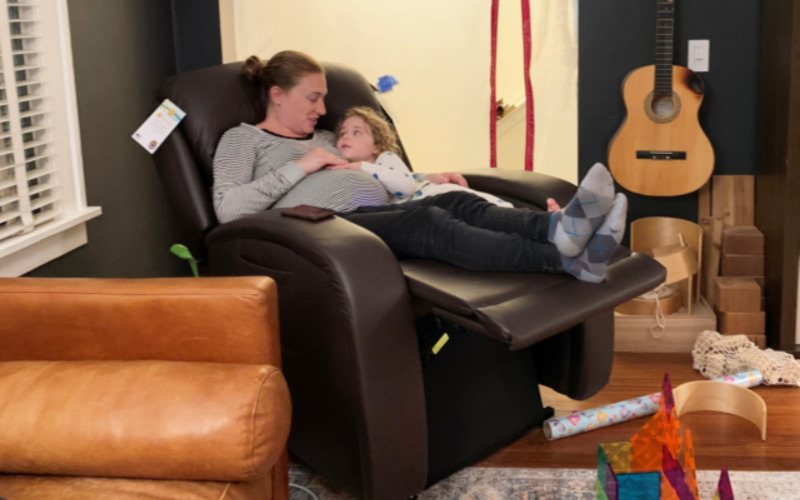 nd sleep-filled nights!