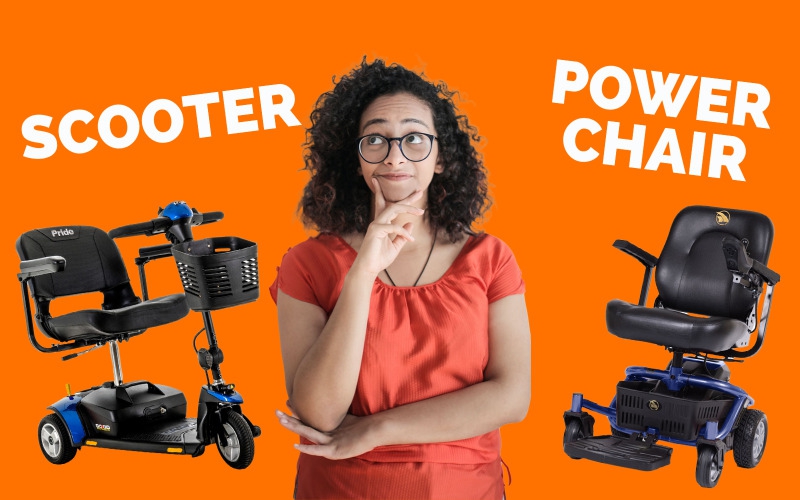 Power wheelchair or mobility scooter?
Well, there are many factors that come into play when deciding between a mobility scooter and a power wheelchair. We wanted to break down some of the most common reasons you would choose one over the other.
Usability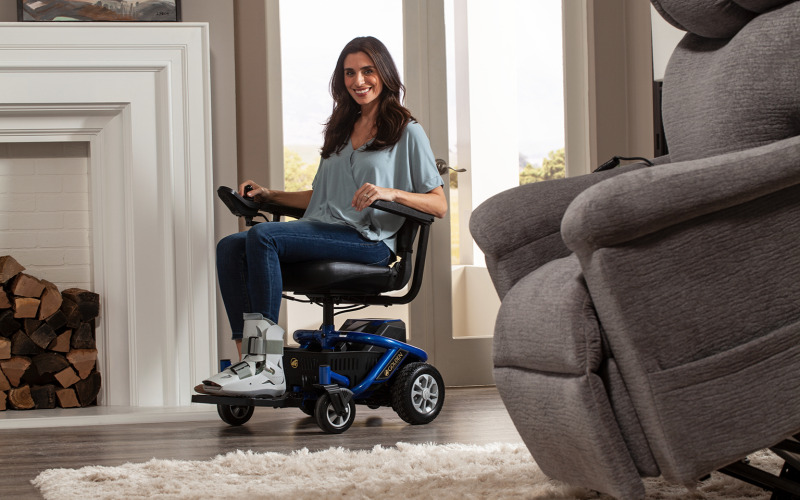 The main reason someone may choose a power chair over a scooter may have to do with upper body strength. A scooter is controlled by a tiller, and the user would need the endurance and upper body strength to safely navigate the scooter using the tiller. If strength and endurance are an issue, a power wheelchair may be a better solution, as the steering is controlled by a joystick mounted on the armrest of the chair. (In most cases)
Portability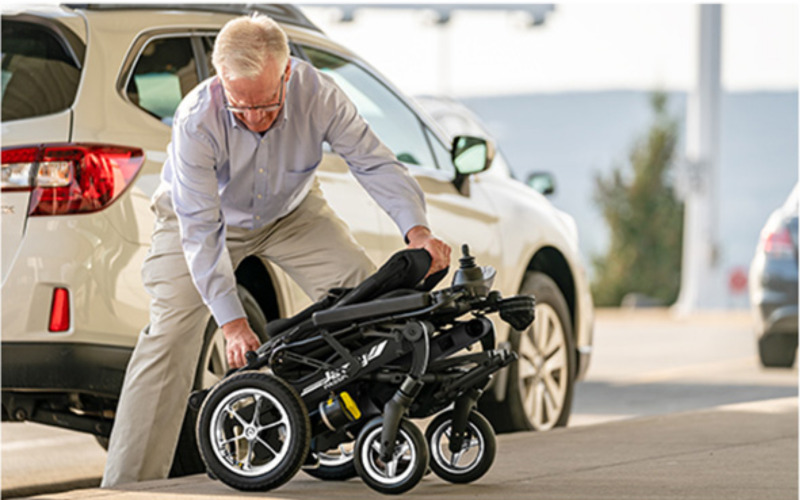 This can go either way now that Pride Mobility has come out with the Jazzy Passport, Go-Chair, and the Jazzy Elite ES Portable, as well as Golden Technologies LiteRider Envy.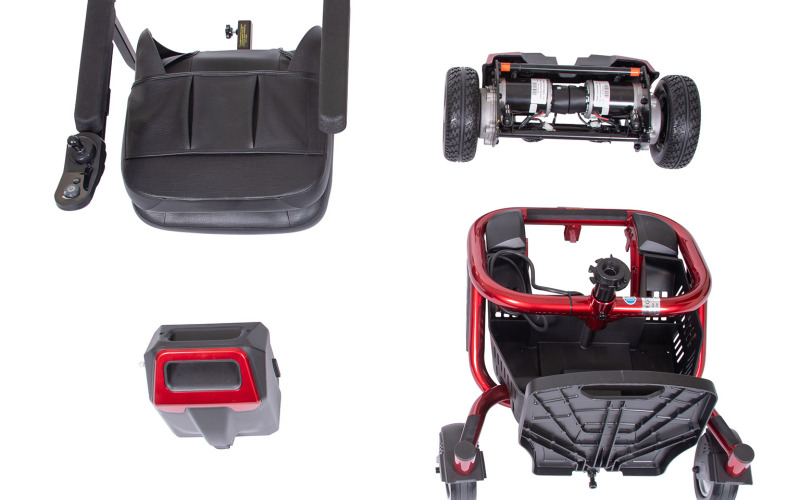 Scooters have always been considered more "portable" but these power wheelchairs are giving power wheelchair users more freedom than ever before.
Turning Radius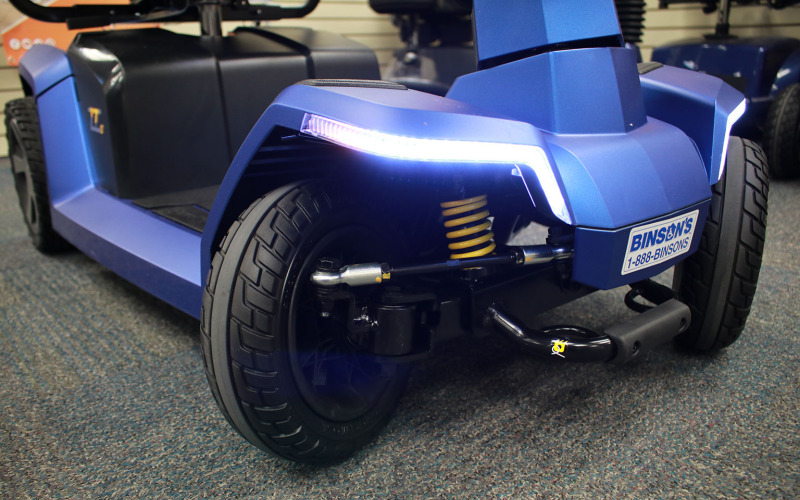 Scooters may not be the best fit if you are looking for a mobility device that can get into small spaces and navigate through bedrooms and bathrooms. The sheer length and tiller style steering does not make for an ideal small space companion. This is where power wheelchairs win, as their joystick style steering can get you out of the tightest spaces. Although the Pride Jazzy Zero Turn 4 Wheel Scooter is trying to change all of that.
Whether mobility scooter or power wheelchair, Binson's can help you find the power equipment that fits your needs.