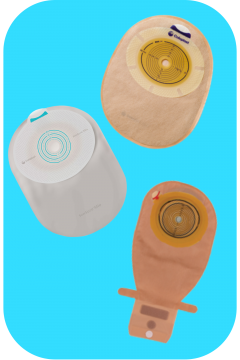 Connect to Confidence with Coloplast® Care
Having an ostomy can be a life-changer, and it's natural to have many questions. That's why Coloplast designed Coloplast® Care – a program to help prepare you for situations you may encounter or answer product and lifestyle questions you may have. This includes personalized support by a team of Coloplast Care Advisors who get to know you and help you through everyday challenges.
Coloplast Care Advisor
A few days after enrolling in Coloplast Care you will receive a call from your dedicated Care Advisor. They will make sure you have resources and support to help you manage your ostomy and will continue to check in as needed to support lifestyle, wellness, product information and access that may help as your situation changes.
Self-Assessment
Every body is different. Our bodies are constantly changing, losing, or gaining weight, which could result in a change in how your pouch fits, which is why Coloplast is pleased to offer BodyCheck. BodyCheck is an easy, online way for you to check how well your ostomy appliance fits your body. Visit Coloplast BodyCheck today.
Receive a personalized Coloplast Care Kit
Once enrolled in Coloplast Care, you'll receive a customized Coloplast Care Kit – complete with:
Educational references
Product samples*
Travel bag
Home Health letter
Always consult with your healthcare professional before considering switching to a different product.
*Limitations apply
Information from Coloplast Care is for educational purposes only. It is not intended to substitute for professional medical advice and should not be interpreted to contain treatment recommendations. You should rely on the healthcare professional who knows your individual history for personal medical advice and diagnosis.
Coloplast is a registered trademark of Coloplast A/S.