RETAIL PRICE: $600.00 - AVAILABLE AT RETAIL LOCATIONS ONLY SitnStand is an easy, simple, and safe to use chair lift assist suitable for any type of chair, armchair, or sofa, that was designed to enable the elderly to maintain their independence.
View more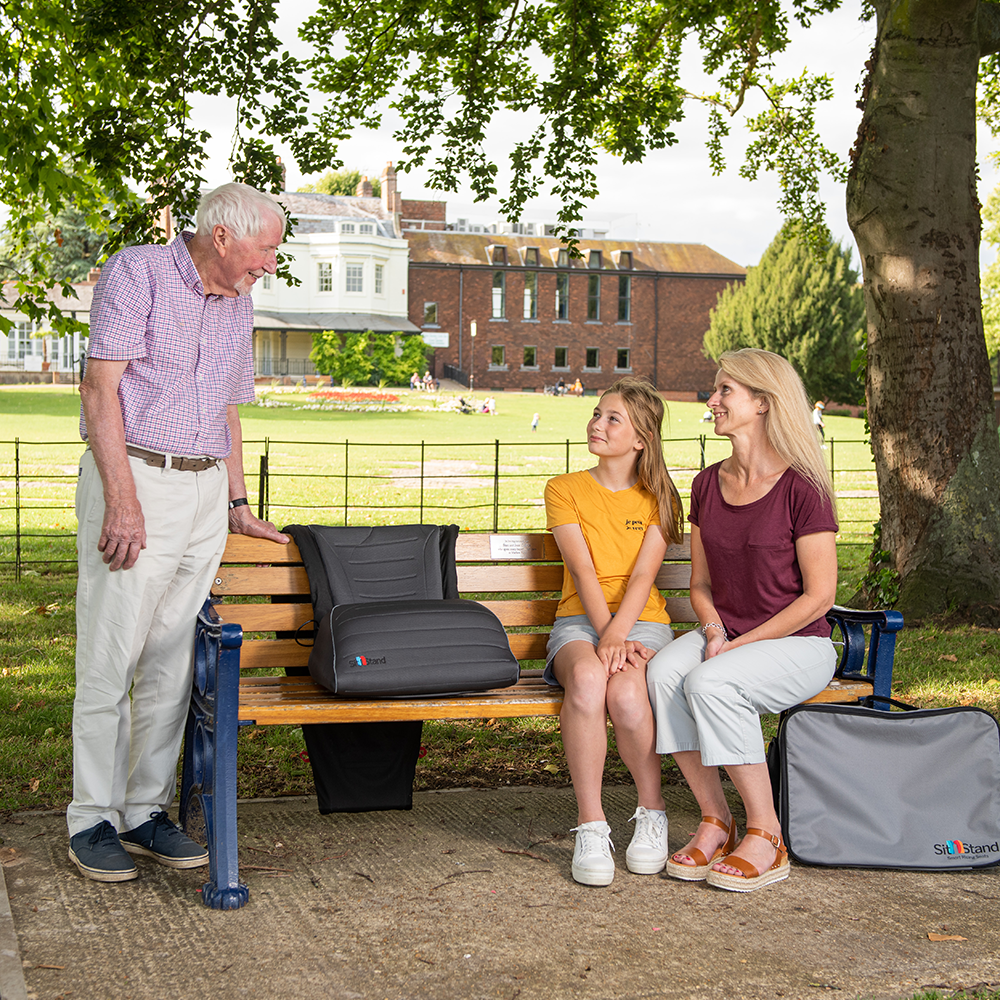 Enjoy the Outside
Lightweight, highly portable, and wrapped in stylish fabric, SitnStand is the best chair lift assist that will enable you to venture outdoors and sit comfortably in nature. Concealed handles make it easy to grip and safely install and move the chair lift assist from place to place, so you can enjoy park benches and other outdoor furniture.

Anytime and Anywhere
Battery-powered and with four height levels for inflation, you can use the SitnStand self-raising chair to sit down and get up from any chair, armchair, or sofa, whenever and wherever you like – just take this chair lift assist-in-a-bag with you, and be on your way!
Independent in Your Own Home
Live safely and comfortably in your own home, without having to rely on loved ones or a carer to get in and out of your favorite seat. With SitnStand, you can make your way from armchair to dining chair, to porch chair, all on your own.
The SitnStand smart, portable rising seat was designed to promote mobility among people who are challenged in transitioning from sitting to standing positions, due to aging, chronic illness, or disability, empowering independence while reducing the risk of falls and injury.
FAQ

Is there a weight limit to the SitnStand? Is there a product for Bariatrics?
The SitnStand mobility aid's weight limit is 264 lbs – 120 kg. Currently, we do not supply a SitnStand product for bariatric patients.
Does the SitnStand require a closed electricity socket?
No. The SitnStand operates with a unique lithium battery. The battery needs to be charged every 4-7 days. Charging the battery takes approximately 4-6 hours. It is recommended to charge the battery overnight, when the SitnStand smart, portable chair lift assist is not in use.
Is the SitnStand suitable for pressure ulcers (pressure sores)?
The first model of the SitnStand, which you can currently find in stores, is targeted toward people who do not have a high risk of pressure ulcers. We are currently working on a model that will address this need.
Is there a SitnStand with a waterproof cushion?
The SitnStand smart, portable chair lift assist is not to be used in a wet room. The SitnStand's cushion is sealed against air and water, but its fabric cover is not waterproof. If, however, your cover does get soiled or wet, it can easily be removed and washed, so don't worry about using it daily.
Is the SitnStand suitable for use in a wheelchair?
This model of the SitnStand is not designed for use with a wheelchair. If you are looking for a product that will fit a wheelchair, please Click on the following link

SitnStand Classic Parts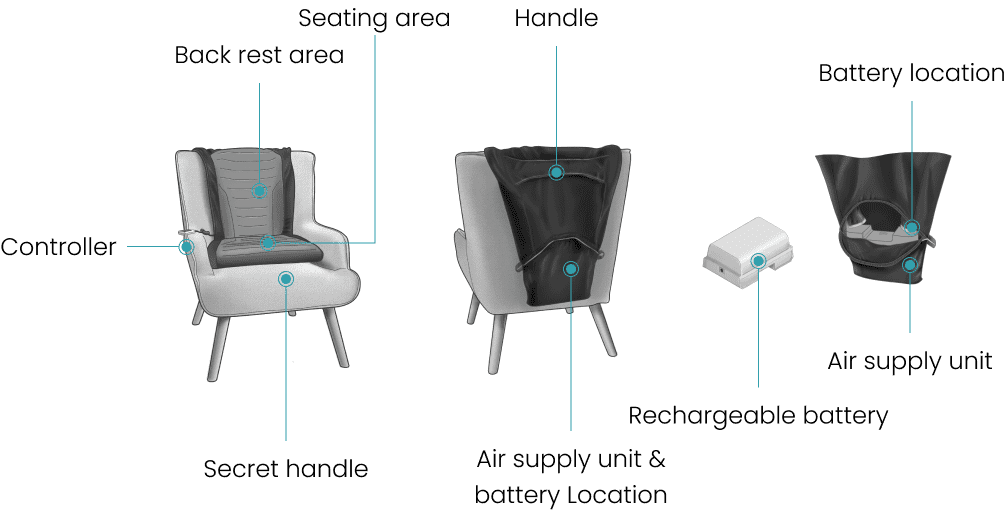 SitnStand Classic Dimensions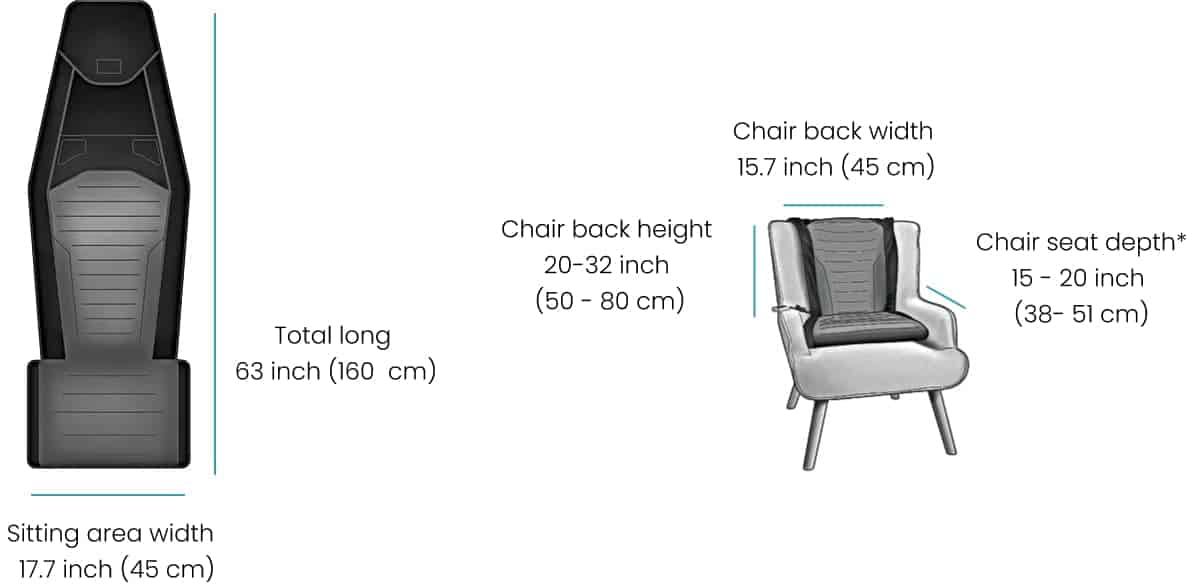 Included in your package:
Rechargeable battery
Battery charger
Washable seat cover
Portable carrying bag
Rechargeable Battery: Last for 4-7 days
Safe Horizontal Lifting
Simple to Use: With full control
Washable Seat Cover: Easy to remove
Weight Allowance: Up to 265 lbs
Set Up:. Sitting down and standing: Replacing and charging the battery: