With its powerful LED disinfecting light the LiViliti PAPTIZER UVC LED Smart CPAP Sanitizer can sanitize any CPAP unit (BiPAP or Standard) and almost anything else with its 3-minute disinfection time.
View more
Why spend your hard earned money on a sanitizing device that doesn't have the right technology? The Liviliti Paptizer is the latest and most advanced UVC LED sanitizer available today. With its 5 sided multidirectional technology and bottom reflection built for maximum sanitization, the Liviliti Paptizer will get your CPAP machine ready to use in just 3 minutes. No filters to replace or maintenance required.
How It Works
UVC LED
UVC LED kills germs, viruses and bacteria by destroying DNA & RNA structure. It's widely used in sanitizing devices in hospitals.
3-Minute Disinfection
Our fast sanitization process gets it done in 3 mins. Eliminates 99.99% of germs and bacteria.
Simple To Use
Easy as 1..2..3… Click one button and you are sanitizing!
Clean Anything
Cleans anything THAT FITS!
WHY CHOOSE LIVILITI PAPTIZER AS YOUR SANITIZER?
3 minute clean time. 40% faster than others in the market!
Multi purpose use. Disinfect surgical masks, cell phones, hearing aids, dentures, tv remote, ect.
40 LED 5-Sided multidirectional sanitization
2 year warranty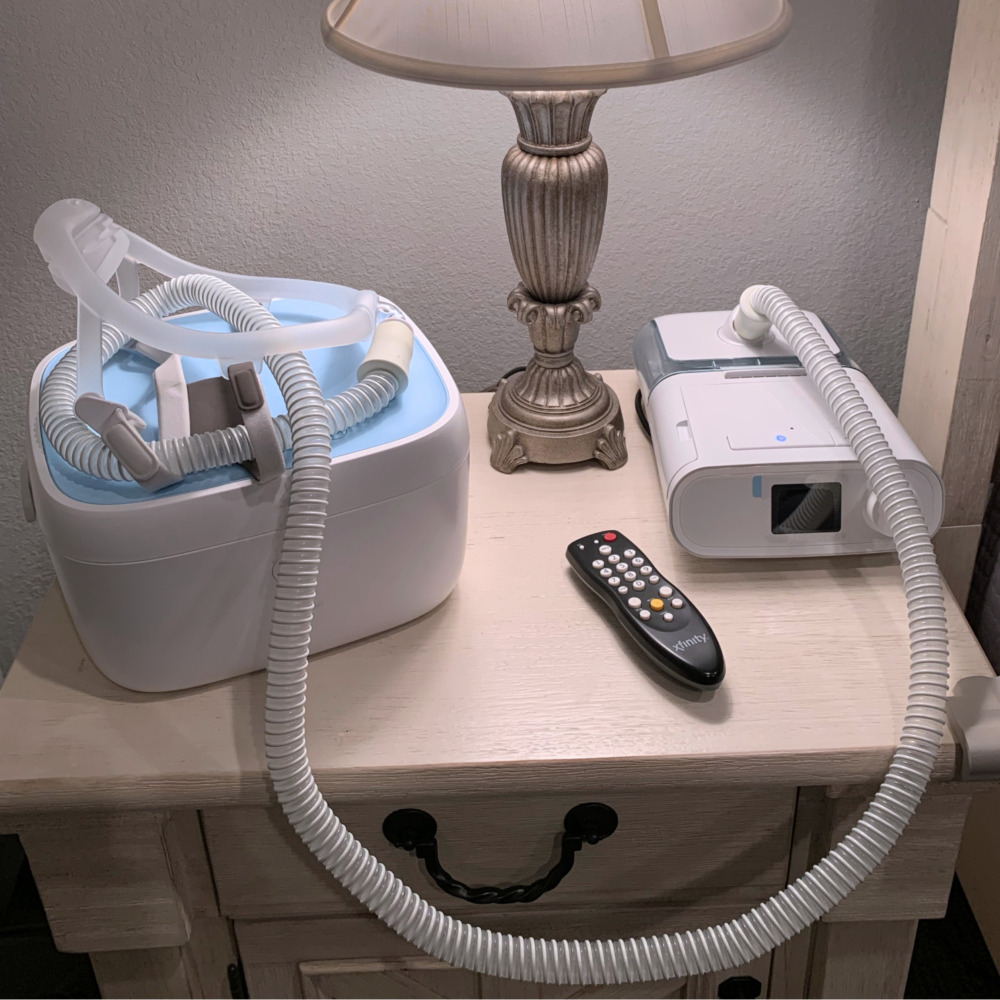 UVC LED vs Ozone Cleaners
No delay in using your products. (Ozone products have a product downtime of greater than 1 hr before the item can be used again.)
No filters to replace or maintenance. (Ozone products have a recommended filter replacement of 2 times per year costing consumers over $60 per year plus shipping.)
No harmful chemicals or vapors.
Manufacturer friendly and does not affect any warranties as with some ozone related products in the market.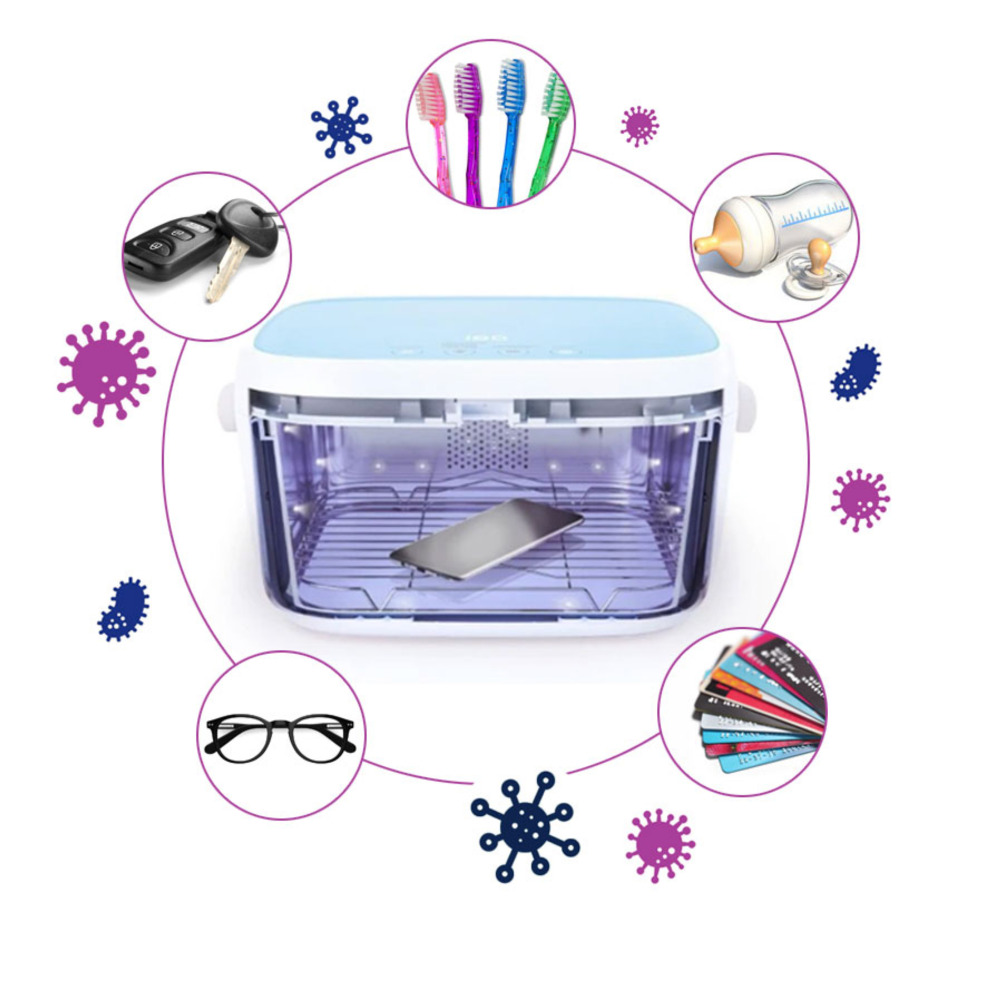 Cleans Anything That Fits!
CPAP masks and headgear
CPAP water chambers
breast pumps
baby bottles
pacifiers
teething rings
cell phone
face mask
electronics
toothbrush
makeup brushes and sponges
glasses
dentures & hearing aids
car keys, wallet & credit cards
jewelry
pet toys
keeps mold off your fruit, dish sponges and brushes, ect
| | |
| --- | --- |
| Dimensions | 11.89" x 10.59" x 6.06" |
| Input Interface | Type C USB |
| Weight | 4.29 lbs /1.94 kg |
| UVC LED Quantity | 40 |
| UVC LED Lifespan | Up to 10,000 hours |
360° COVERAGE - 5- sided multidirectional sanitization and bottom reflection built for maximum sanitization.
BUILT TO LAST! - 10,000 hour life on LED's.
JUST 3 MINUTES - Fully sanitize your belongings in just 3 minutes.
MOST LEDS OF ANY UVC SANITIZER - The Liviliti Paptizer has more LEDs than any other sanitizer on the market!
MULTI-PURPOSE - Designed for medical grade use, but can be used for ANYTHING! Sanitize anything that fits!
PORTABLE DESIGN - Bring the Liviliti Paptizer with you anywhere you go.
REDUCES ODOR - UVC waves reduce odor that CAN'T be washed away.
SAFE STORAGE / CONSTANT TEMP CONTROL - Safe to store objects in the Liviliti smart sanitizer without worry of bacteria building back up!
Customers Who Viewed This Item Also Viewed