K5 Skin Nutrition
Even if we eat healthy foods, there are numerous reasons why our skin may not receive those nutrients. But with I-Runner's K5 Skin Nutrition, nutrients are delivered directly to your skin, providing nourishment at a cellular level to repair and rejuvenate your skin. With daily use, skin cell turnover is dramatically enhanced so that your skin remains healthy.
No Prescription Needed
K5 offers two formulas that can be purchased without a prescription. The diabetic formula uses ingredients proven to help reduce nerve pain, while the restorative formula firms and tightens loose and sagging skin.
Over 20 Vitamins and Minerals
K5 contains over 20 naturally occurring vitamins and minerals. It has more vital nutrients, and at higher levels, than any other topical skincare product on the market today.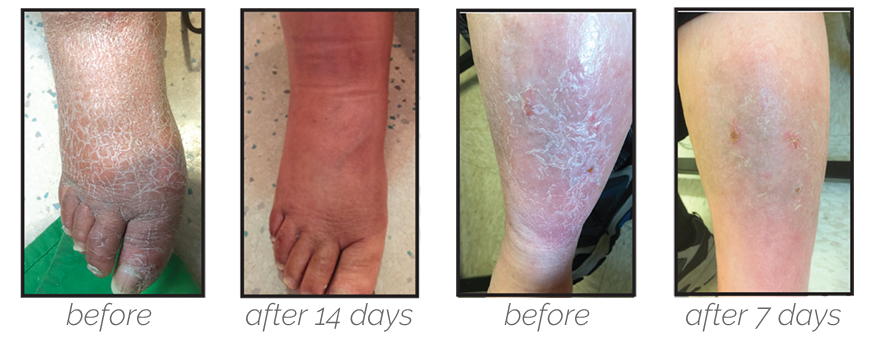 Diabetic Formula
K5 Neuropathy Relief & Skin Repair Cream with PEA for nerve pain
In clinical test trials, PEA has been shown to perform a variety of biological functions related to chronic pain, neuropathic pain, and inflammation.
The Diabetic Formula is specifically formulated lotion to treat lower-extremity diabetic skin conditions, as it's been developed with PEA (Palmitoylethanolamide), an ingredient that has been shown to perform a variety of biological functions related to neuropathic pain. The Diabetic formula has many key ingredients, such as Citrulline which is fantastic for capillary health, PLE which is a very strong anti-inflammatory and anti-oxidant along with all of the other amazing raw materials.
relieve the stinging sensation of neuropathy foot pain
repair and restore skin damaged by diabetes
repair and restore skin damaged by diabetes
relieve the stinging sensation of neuropathy foot pain